7th Generation California Cattle Ranch
The Swickards have been ranching in California since 1852, starting in the Santa Clara Valley. Once urbanization began taking over this area the family made the move to Susanville, CA in 1959 where Five Dot Land and Cattle Co. was established and remains in operation today.
Our roots run strong in California, especially in the northern part of the state where the ranches operations take place in 6 different counties. These counties include Lassen, Modoc, Plumas, Napa, Solano and Contra Costa. From the Napa Valley to the High Sierra's we graze our cattle on owned and leased pastures and rangelands to ensure our cattle are receiving the finest forages and best feeds the state has to offer.
In addition to being a cattle ranch, Five Dot also has a haying operation in the summer months where grass, alfalfa, and triticale are grown, cut and baled for use during the winter months as feed for the cattle.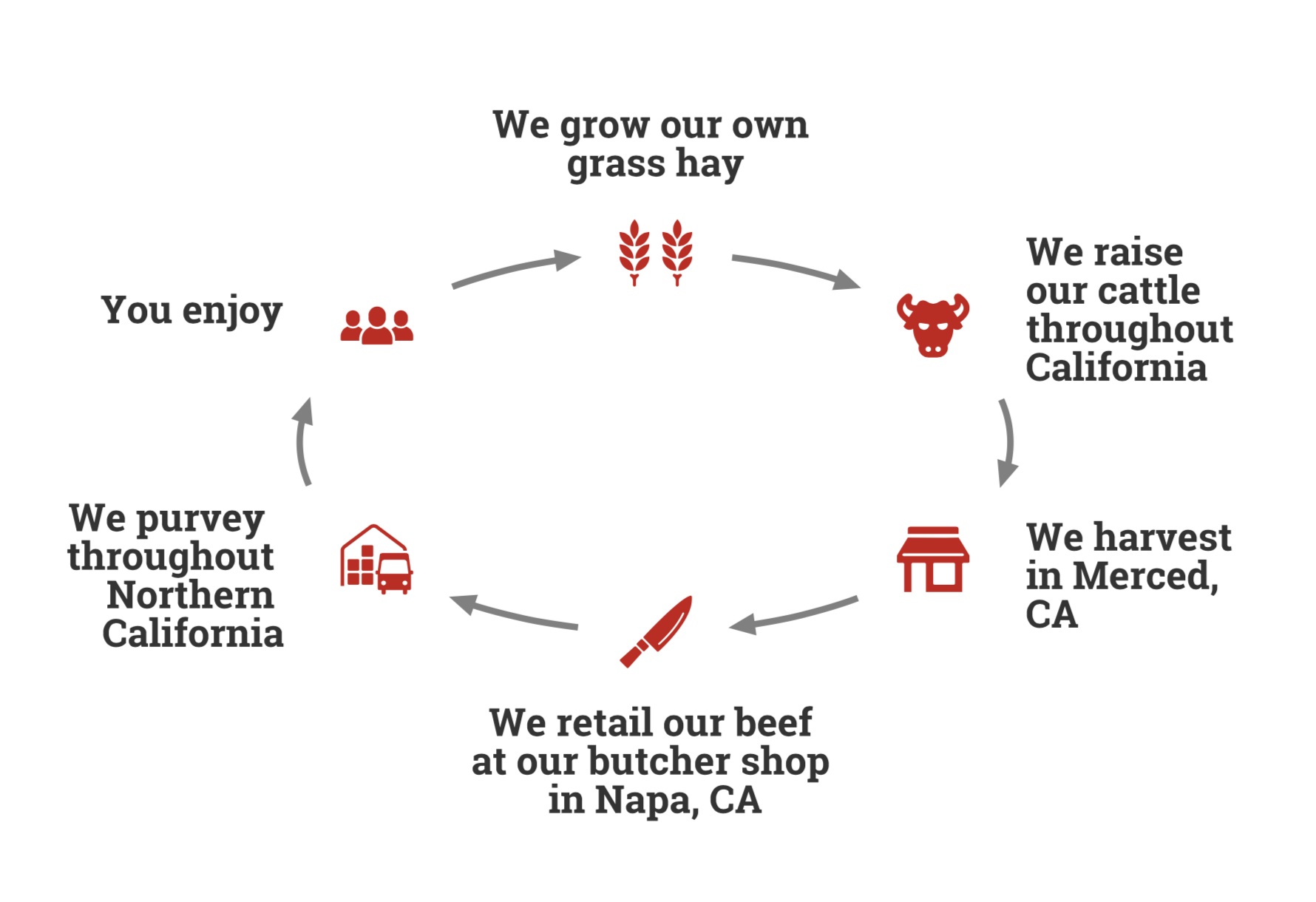 100% of Our Operations Take Place in Northern California
Practicing Holistic Management
We are passionate about the environment and raising our cattle symbiotically with the many different species of wildlife and native plants in California. We believe that a successful operation is one that works with nature rather than against it. Our environmental stewardship efforts are accomplished through grazing our cattle in a sustainable manner helping to mitigate for endangered species and replenish California's watersheds and land.